ABOUT Student Portal
School to Career – Your Portal to Study Abroad
Student portal plays a pivotal role in connecting industry experts to students and education providers with the aim to strengthen the pedagogical framework of academia and prepare competent job-ready students. And through our skilled registered migration consultants based in Canada and Australia, we aim to provide customized solutions to our deserved clients.
Services For You
Student Counseling
We help students to select their desired programmes and country by going through their academic and related profile & provide different options and information to choose the right course and country.
Visa Lodgement
We will help you through the entire visa process, from filling up applications, preparing financial statements, and will guide you for mock interviews and other related matters.
University Selection
We guide you in selecting the appropriate university for your career plan.
Scholarship Sourcing
There are many scholarships, grants, and bursaries which can help support you financially with your studies. We will assist you with all the information and to apply for the scholarships.
University Application
We help you get into those Universities that would suit your Personal, Academic, and Financial Profile and help you with application and other related matters.
Pre-Departure Briefing
Moving to another country is an exciting but daunting experience if the culture is unfamiliar to you. The pre-departure session helps with preparation, accommodation, arrival and settling, registration, etc.
Are you already in Australia?
Then, these services are for you.
Higher Education
We help to choose Higher education courses that can be taken to obtain an exceptional degree and continue your studies in Australia.
Professional Year
We assist international graduates of accounting, IT, and engineering disciplines in finding jobs. It aims to improve the employability of international students in Accounting, Information Technology (IT), and Engineering.
Trade Courses
We help students to advance in their professional careers by taking a Trade Course. Popular trade courses include Commercial Cookery, Automotive, Civil Construction, Carpentry, and many more.
Change of Course and Institutions
We help students to change their course at the same or a different institution. We also help students to change their level of qualification, for example, from a Diploma to a Bachelor's Degree
Vet Courses
We offer students different VET Courses who are eager to start working right away or planning to change their courses.
Visa Extension
We help students whose student visa is expiring to apply for a TR visa and also help students extend their visa period after their TR visa expires.
Meet the Team
Shahed Zubair
CEO & CO-FOUNDER
An MBA and a graduate in Electrical & Electronics Engineering, Shahed has over 25 years of professional experience in the global corporate, consultation, and academic arena and has worked with global reputed organizations like Unilever, Orascom, Nestle, British American Tobacco, AT Kearney, Western Sydney University.
His professional experience and real-life experience will help aspiring talents to navigate through life and culture in a new country and will help bridge between knowledge, aspiration, and best-fit career in this dynamic and competitive world.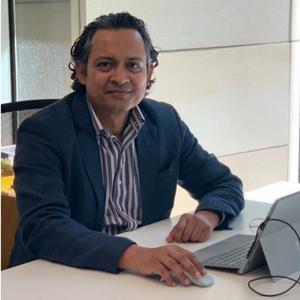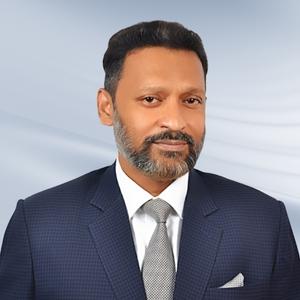 Major Mazedur Javed, retd.
COUNTRY DIRECTOR
An MBA in Supply Chain Management and an Ex-Defense professional by profession, Javed has extensive experience in multifarious management and leadership roles in the areas of coordination, negotiation, command & control, HR, Administration, and Security Management. Besides the military, he has served at the Bangladesh University of Professionals (BUP) in various administrative management and academic-related affairs.
His professional expertise and real-life experience bring much-needed discipline and efficiency to our aspiring talents' education and career management space.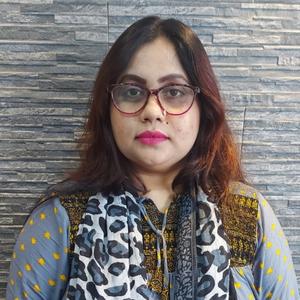 Tania Farzana
Operations Manager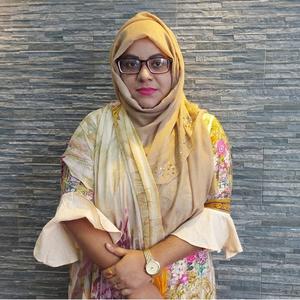 Fatema Tuge Esha
Education Counselor